Molding Filled and Modified Resins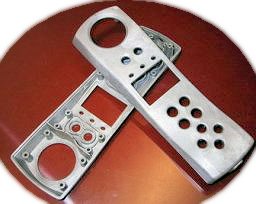 Injection molding plastics with fillers requires specialized knowledge to ensure that the properties specified are the properties obtained. We have over 30 years experience molding engineering plastics with all kinds of fillers.
Glass, both long and very long and high loadings
Carbon fibers
Stainless steel fibers
Glass spheres
Aramid Fibers
Much more ...
Strength applications, high temperature, conductive, EMI, RFI, ESD.
Modified resins of all types